Bringing your dog to a professional groomer is extremely important for the health and hygiene of your dog. Many dog owners get a little nervous because they're not sure how their dog will behave when getting groomed. If you have been bringing your dog to the groomer regularly, then you probably have the routine down. If you're a first timer, you may want to get your dog prepared.
Here are some tips on how to keep your dog relaxed for their grooming session: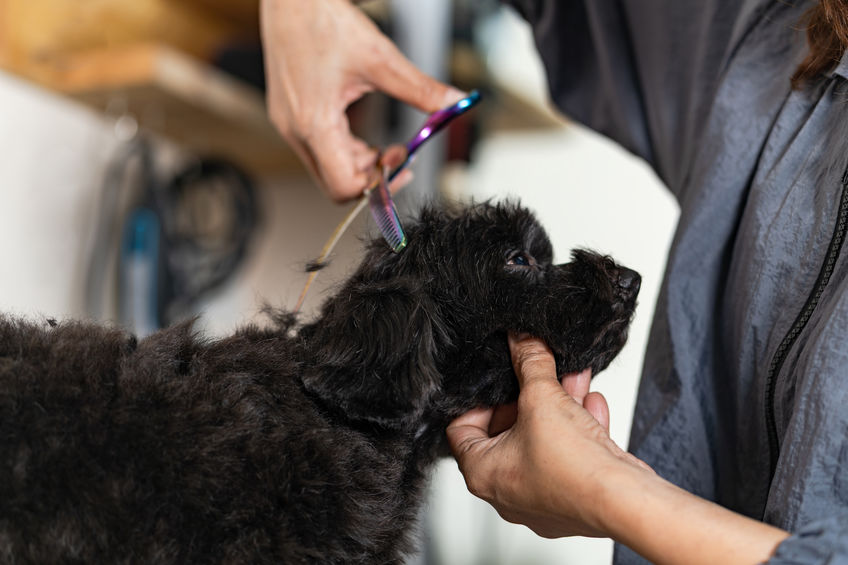 Get Your Dog Familiar with the Space
When taking your dog into the dog grooming space, make sure they have the opportunity to explore the area and surroundings inside. You want them to sniff everything out, so they can adjust to the space before getting groomed. This will also involve getting them acquainted with the groomer.
Keep Yourself Calm
Your dog will react to your behavior, so it's important to stay relaxed and stress-free in front of your dog in order for them to feel comfortable around the professional dog groomer. The dog groomer is there to help you and your dog out, so making them see that the groomer is friendly is also crucial.
Playtime Before the Groomer
Before you take your dog to get groomed and cleaned up, get some exercise and playtime in at home or at a dog park. This will allow your dog to get some energy out of their system, so they can feel relaxed and tired out at the groomer. This will make for an easier grooming session.
Take Breaks & Give Treats
For the first time, you should be taking breaks during the grooming session. When you take the breaks, reward your dog with some dog treats, so they understand they are doing great by staying well-behaved.
If you're looking for a professional dog groomer to groom your dog, D'Tails Grooming is the place to go! Contact D'Tails Grooming at 706-731-0089 today or visit us online for more information!