Fall is upon us, which means the weather is starting to change, the tree leaves' colors are changing, and the warm weather clothes are being put on. This season also gives us plenty of opportunities to spend time and explore the beautiful fall landscape with our dogs.
Here's a list of fun activities you can try this fall with your dog: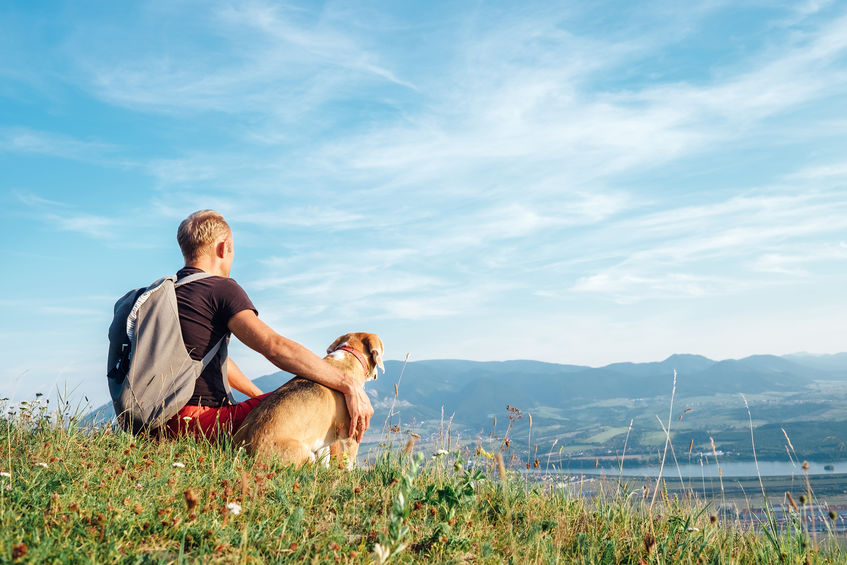 Go on a Fall Hike
Going a Fall hike gives you a different landscape to check out due to the colors changing in the leaves. You can also get some good exercise in for yourself and for your dog. Your dog will love getting outside exploring trails on a long hike during the Fall season.
Trick-or-Treating
Once Halloween rolls around, it might be a fun idea to get some matching costumes for you and your dog and go trick-or-treating. Invite your friends or family as well to do the same, so it doesn't seem as weird to go alone with your dog trick-or-treating as an adult.
Corn Maze or Pumpkin Patch
There are plenty of corn mazes and pumpkin patches around in the Fall season, which allow you to bring your dog. These are great places to enjoy while spending time with your dog. You both get the opportunity to get outdoors while the weather is still somewhat nice. We understand it can be tough to go out and do things when you have a companion who depends on you, but that doesn't mean you can't do anything. There are plenty of ways to bring them along and enjoy together.
At D'Tails Grooming, we are dedicated to giving your pet the best grooming and boarding experience possible. If you need a good groomer for your dog, contact D'Tails Grooming at 706-731-0089 today or visit us online for more information!